Your Top Choice For Radiant Heat Installation in Portland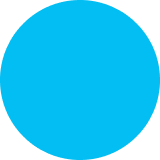 At The Earth Heating, we're committed to providing our customers with modern, eco-friendly, and cost-effective solutions to warm your home from the ground up. Whether you are interested in building a new home or upgrading your current heating system, we encourage you to reach out to our team of dedicated professionals to discuss the numerous benefits of a radiant heat installation. 
Professional Installation Process
Our skilled and experienced team is ready to install a radiant heat system that warms your home from the ground to the roof. We harness heat's natural tendency to rise and install a system that works with the heat as it moves from the ground floor upwards.
Economic Benefits of Radiant Floor Heating
Radiant floor heating is one of the most cost-efficient systems out there. Our unobtrusive radiant heating systems make homes more comfortable, relaxing, and cozy as the heat moves upward through the flooring. This earth-friendly solution will also reduce your heating costs, leading to long-term savings over time.
Why Choose The Earth Heating?
For over 15 years, we've devoted ourselves to providing high-quality radiant heat installation and maintenance throughout the Portland area. We stock a full range of radiant heat installation equipment to ensure your home is adequately fitted with an appropriate and efficient heating system. There are several options available to you, the most popular of which involves installing a series of hot water tubing in your flooring.
When it comes to boiler service in the Portland area, remember that the boiler used to fuel your system can run on gas, electricity, or oil, depending on the setup in your home or business. We will work with your needs, wants, and budget to determine the best approach to installing or repairing your boiler.
"They were absolute PROS. Highly recommended!"
"Emir and Amela are great! They were very responsive and timely."
"I can't recommend The Earth enough for any HVAC needs, large or small"
"The prices were fair and they showed up right on time!"
"Outstanding customer service and on time!"
Your Satisfaction is Guaranteed
Our experienced and dedicated heating professionals are ready to discuss your specific needs and goals. No matter which configuration you choose, we will be there to complete your new radiant heat installation quickly and efficiently. Our skilled installers are all fully licensed and insured, hand-picked for their professionalism and experience.
We take immense pride in our work, prioritizing your satisfaction over everything else. Each of our HVAC contractors will stand behind our initial estimates. When you enlist our help to install a new system, the price you were quoted is the price you will pay. We encourage you to give us a call today to start exploring your options.
Call The Earth Heating today at (503) 788-7777 to receive a free estimate for radiant heat installation in the Portland area.