Comprehensive Air Conditioning Services in Portland
Highest Rated Air Conditioning Company in Portland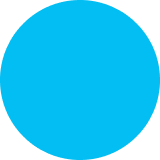 As summer temperatures in the Pacific Northwest continue to climb, it's more important than ever to work with an expert HVAC contractor who can install and maintain an air conditioning system that will keep your home or office cool and comfortable. At The Earth Heating, we have the skills, experience, and equipment to handle all your residential air conditioning needs, from a new installation to repairing a broken unit.
Experience You Can Trust
Our highly skilled technicians are prepared to provide you with cutting-edge air conditioning systems to address your specific needs. We offer a wide selection of units and options, including:
Name-brand models, like Maytag, Honeywell, American Standard, and more
Practically invisible duct and vent installation
Energy-efficient air conditioning ventilation
Installation and repair of every major air conditioning brand
If you have a defective unit or you are looking to improve the efficiency of your current air conditioning system, give us a call. Older air conditioning systems can lose functionality as they age, which can lead to warmer air circulation, strange noises, higher electricity bills, or a non-working unit. Our team of air conditioning technicians is ready to assess your situation and determine the most strategic and cost-effective solution.
Your Go-To Air Conditioning and HVAC Contracting Service in Portland
With over 15 years of experience, our HVAC specialists understand how difficult it can be to find a trusted and reliable air conditioning contractor or technician. When you enlist our help, you are choosing a high-quality contracting service that's committed to providing outstanding customer service in everything we do. If you are looking to install a new air conditioning system or if your current unit is not functioning as efficiently as it should, give us a call to discuss your options.
"They were absolute PROS. Highly recommended!"
"Emir and Amela are great! They were very responsive and timely."
"I can't recommend The Earth enough for any HVAC needs, large or small"
"The prices were fair and they showed up right on time!"
"Outstanding customer service and on time!"
If you are ready to discuss your air conditioning needs with a dedicated Portland AC contractor, call The Earth Heating today at (503) 788-7777 to receive a free estimate.