Brewery Tank Heating Portland
The Earth Heating has been in brewery tank installation business for a long time.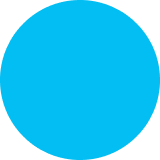 Our expertise in this field is second to none. We have helped many breweries with their needs and we can help yours. Brewery installation is what we do on a regular basis and we would be more than happy to help you with it.
Get the Right Electric Brewing Heating System
When you need efficient and reliable brewery tank heating in Portland from a company that understands your industry, trust in The Earth Heating. As your local brewery tank heating installation experts, we understand the care and precision that goes into every batch. You need to know that your brew tank heating solutions are going to produce the desired temperatures, evenly throughout the tank.
As fellow craftsmen and women, we don't take this task lightly. Brewery tank heating in Portland requires precision and care. You work hard to provide your customers with the best-handcrafted beer. We can provide the professionally installed brewery tank heating in Portland you need to make it.
We don't just install brew tank heating systems in Portland. We also repair existing brewery tank heating units. If your heating solution wasn't installed correctly the first time, isn't functioning correctly, or heating improperly then it may be time to consider brewery tank heating repair in Portland. Our expert level technicians can diagnose the heating problems, performing a full inspection of your tank's heating system.
When the problem is located we can provide full repairs as well using the best brand name replacement parts with long-lasting warranties. That way you don't just get our workmanship guarantee, you get the peace of mind that comes from knowing your repairs are designed to last.
Brewery tank heating system and element replacement
If you have a total failure of your current brewery tank heating system, we can also provide a total brewery tank heating replacement. A new system can save you money by producing better beer, and our replacement brew heating systems perform to your exacting specifications. We do this efficiently and exceptionally.
Our goal is to reduce the amount of time your brewery tank is out of usage. For that reason we create a strategic plan, we assign roles, prepare material, and after we talk to you, and get your approval we move forward. The goal of doing all of this in the shortest amount of time possible is what makes us experts. Our ability to deliver in these type of conditions is what makes us the first choice of many breweries in Northwest.
"They were absolute PROS. Highly recommended!"
"Emir and Amela are great! They were very responsive and timely."
"I can't recommend The Earth enough for any HVAC needs, large or small"
"The prices were fair and they showed up right on time!"
"Outstanding customer service and on time!"
The Earth Heating provides free estimates for new heating systems in the Portland area, and we can identify issues for a nominal diagnostic fee. Call us today at (503) 788-7777 to learn more.