Portland's Go-To Heating Contractor
The Earth Heating is a trusted and established heating contractor name throughout the Portland area.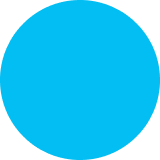 There is a reason that the bulk of our heating contractor business comes from word-of-mouth referrals: People know they can rely on us for experienced, friendly, and affordable heating services. If you are ready to explore your heating options or if you are looking for repair estimates and diagnostics for your current heating system, give us a call at your earliest convenience to get started.
About Our Heating Service Offerings
We offer most major brands of heating systems. What's more, we proudly provide the most efficient heating systems equipped with the latest technology to ensure you can confidently make informed decisions. We offer customized and effective solutions for your home or office, from geothermal systems to radiant floor heating. Our team of fully licensed contractors has the expertise to repair any brand of radiator, perform boiler service, or repair any other heating issues you may have. 
Heating Contractor Repair Estimates and Diagnostic Services
When you call us for an estimate, one of our skilled heating contractors will review your installation or repair options. We recognize that the thought of repairing or replacing your heating system can seem overwhelming and intimidating, but we are here to discuss your unique needs and work within your budget to identify the best option to help you achieve your goals. While it often seems that boiling services cost more upfront, our technicians work together with the homeowner to develop a customized installation that ultimately saves you money over time.
Over the years, we have dealt with duct installation and repair, radiant heat installation, furnaces, and geothermal heat systems. We take pride in helping you assess various brands and features, explaining factors like pricing, function, and probable impact on your electric bill to ensure you make an informed choice with confidence. 
"They were absolute PROS. Highly recommended!"
"Emir and Amela are great! They were very responsive and timely."
"I can't recommend The Earth enough for any HVAC needs, large or small"
"The prices were fair and they showed up right on time!"
"Outstanding customer service and on time!"
Your Satisfaction is Our Top Priority
Our core mission is to build meaningful and lasting relationships with our heating and cooling customers. This goal informs every facet of our business, as we serve each client with honest and open communication. We take indoor heating seriously, and we are committed to fair and transparent pricing. We offer warranties and 24-hour service to support our customers.
Our heating contractors drive fully-stocked trucks equipped with top-of-the-line parts and materials. Whether you need heating installation or repair services, we have the experience and skills necessary to get the job done on time and within budget.
The Earth Heating provides free estimates for new heating systems in the Portland area, and we can identify issues for a nominal diagnostic fee. Call us today at (503) 788-7777 to learn more.