Portland's Premier HVAC Contactor
As a highly-rated HVAC contracting service, The Earth Heating remains committed to ensuring customer satisfaction, providing impeccable craftsmanship, and pouring over every detail.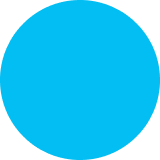 There is no element of your HVAC needs that is too small, and we guarantee that you will come away satisfied with our work and brand selection. Our team of fully certified and highly-trained technicians is ready to perform work on your home or business HVAC system, so give us a call today to discuss your needs.
Your One-Stop Shop For HVAC Services
At The Earth Heating, our cooling and heating contractors live, breathe, and sweat everything HVAC, working tirelessly every day to ensure they meet and exceed your expectations. We deal with and work with all the major HVAC brands, including Lennox, to ensure you find the right fit for your home or business. As your go-to HVAC contractor, we can perform any number of services, including:
AC SYSTEMS: From duct installation and repair to helping you identify the ideal spot for your AC Unit, our HVAC contractors are ready to make the process as streamlined and efficient as possible. We're here to answer any questions you may have regarding output, noise levels, monthly electric costs, and more. Or, if you already have an AC system installed, our HVAC contractor technicians have the skills and experience to maintain or repair it. 
Heat Pumps: Whether you need an electrical or gas absorption heat pump, we have the technical skills necessary to install it properly and efficiently. We also perform repairs on existing models, so contact us today to discuss your specific needs.
Boilers and Heating Systems: Our boiler service technicians are ready to assist you with all of your installation or repair needs. We will work with you to identify your goals and obtain the most appropriate and effective solution that meets your needs, wants, and budget. 
Duct Installation and Efficient HVAC Installation: When you need duct work accomplished quickly and efficiently, you can turn to one of our experienced HVAC contractors. In addition to timely installation, we can upgrade your system using energy-efficient ventilation. We can also work with existing systems to provide you with the most efficient system possible. 
Radiant Heating and Radiators: Sometimes, standard heating options just don't cut it. We offer high-quality radiant floor heating and installation services, providing you with all-encompassing warmth from the ground up. One of our Earth Heating HVAC contractors can also install and repair radiators.
Ductless Systems and Emergency Repairs: When you need a nearly invisible ductless system installed, our HVAC contractors can get the job done. Whether you are looking to install an entirely new system or you require an emergency repair, we're here to help. 
"They were absolute PROS. Highly recommended!"
"Emir and Amela are great! They were very responsive and timely."
"I can't recommend The Earth enough for any HVAC needs, large or small"
"The prices were fair and they showed up right on time!"
"Outstanding customer service and on time!"
With guaranteed service and a history of completing reliable, lasting HVAC work, The Earth Heating is ready to help you achieve your goals. Call (503) 788-7777 today to speak with a trusted Portland HVAC contractor.