The Earth Heating is a trusted and established heating contractor name throughout the Portland area.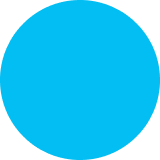 Your boiler is a critical aspect of your home or business heating system. It supplies hot water that runs throughout the home and heats individual rooms. Without reliable boiler operation, you'll never be as warm as you'd like. That's why it's so important to have a water heating system you can rely on.
At The Earth Heating, we take care of all your boiler operating needs. That means:
Boiler Installation the Right Way
Any heating company can install a boiler, but it's how they do it that makes all the difference. We start by sizing your boiler correctly and discussing any future plans you may have for home additions. That way your new boiler is already equipped to handle it. We carefully map out piping for efficiency and maximum return to provide you with the most efficient heating solution for your individual property.
Boiler Repairs Made to Last
Boilers can last an incredibly long time, but only if they are repaired correctly. Issues can occur within the boiler itself, the plumbing in the walls, and within the radiators. We use best-in-practice diagnostic operations to quickly identify the problem. Repairs are performed using highly-rated parts so your boiler can stand the test of time.
Boiler Maintenance Your Way
We can provide you with a single maintenance or diagnostics visit if you suspect issues or schedule regular and seasonal maintenance services. Maintenance is the leading method for extending the life of your boiler. We will check every component of your system, water pressure, and make sure your water temperature is regulated properly.
Portland Boiler Service Contractors
Whether you are in need of a simple boiler checkup, boiler repairs or need a new boiler installation, you can count on one of our HVAC contractors for boiler service in Portland. Whether there is a need to repair your existing boiler, install a new one, help you in the selection of the boiler you would like to purchase or any other boiler related questions our team can help you.
The Earth Heating is a well-known vendor in servicing boilers in Portland, Oregon and Southwest Washington. A long and successful history of servicing needs of our customers when it comes to boilers is what makes us the best selection for your boiler service needs.
We install, service, and repair all major brands!
"They were absolute PROS. Highly recommended!"
"Emir and Amela are great! They were very responsive and timely."
"I can't recommend The Earth enough for any HVAC needs, large or small"
"The prices were fair and they showed up right on time!"
"Outstanding customer service and on time!"