Duct Installation & Repair — Portland Metro Area
Top rated professional duct install contractor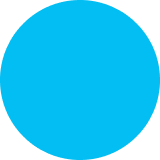 Your heating and cooling systems rely on a system of ducts. These must be installed correctly and repaired when necessary to maintain your ducted HVAC system. That's because problems can actually hurt the efficiency of your main unit. A break in duct line de-pressurizes the entire line beyond the break. That means your system is working even harder to get to temperature. Don't let money escape through your ductwork. Get ducts installed correctly and repaired to last from The Earth Heating.
What makes professional duct installation?
We map out your duct system for maximum efficiency.
We'll cover different material costs.
Get ducts that work for your long-term intentions.
Our techs carefully insulate your ductwork.
We make sure ducts are in the background but accessible.
Choose steel, aluminum, or flexible options.
What ductwork problems do we repair?
Obstructions and blocks – Your HVAC system can encounter blockages in a number of areas. Registers or vents can become blocked. Clogged air-filters may also present the same problems. These blockages push dust and contaminants throughout your duck system and into the air. We find them and stop them.
Outdated duct layouts – If your home has been expanded or worked on, your ducts may no longer be right for it. We analyze your system checking pressures and outputs. Our technicians can retrofit your duct system to match your current layout, increasing system efficiency and airflow.
Bending and kinking – Kinked flexible ductwork restricts airflow and can lead to serious blockages. We repair and correctly align these areas for optimal airflow and eliminate the chance of bending, twisting, or kinking.
Poor insulation – Ducts aren't always insulated correctly. This costs you heating and cooling capacity as the temperature tries to equalize while the air is in the ducts. That forces your system to work harder than it should. We properly insulate your entire duct system for better performance and energy savings.
"They were absolute PROS. Highly recommended!"
"Emir and Amela are great! They were very responsive and timely."
"I can't recommend The Earth enough for any HVAC needs, large or small"
"The prices were fair and they showed up right on time!"
"Outstanding customer service and on time!"
Your Satisfaction is Our Top Priority
Our core mission is to build meaningful and lasting relationships with our heating and cooling customers. This goal informs every facet of our business, as we serve each client with honest and open communication. We take indoor heating seriously, and we are committed to fair and transparent pricing. We offer warranties and 24-hour service to support our customers.
Our heating contractors drive fully-stocked trucks equipped with top-of-the-line parts and materials. Whether you need heating installation or repair services, we have the experience and skills necessary to get the job done on time and within budget.
The Earth Heating provides experienced duct installation and repair services throughout the Portland Metro Area. Call us today at (503) 788-7777 to learn more.