Ductless Mini-Splits Contractor Portland
Enjoy increased control and greater energy efficiency.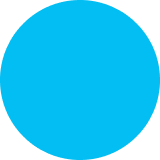 Should I Consider Installing a Ductless Mini-Split?
Ductless mini-splits are heating or cooling systems that are fairly simple to install. They are great options for older homes that have non-ducted heating systems, such as radiant panels, space heaters, or hydronic (hot water) heating systems. Also, homes that are more energy-efficient can benefit from a ductless mini-split, as these newer constructions typically require a smaller space conditioning system.
Energy Efficiency and Increased User Control
There are many advantages to having a ductless mini-split system installed. First of all, they offer increased energy efficiency in comparison to traditional window-mounted air conditioning units. They also allow you to have more control over the temperature of each room or space, so those areas that are not frequently inhabited can be turned off when not in use. Those who have installed a ductless mini-system have generally found themselves facing lower energy costs as a result.
Portland's Trusted Heating & Cooling Contractor
At The Earth Heating, we make it our top priority to forge long-lasting relationships with each client. We take the time to understand your specific needs so that we can provide you with the best heating and cooling solutions. You will find that we communicate in an open and honest manner with you at all times, and our prices will always be fair and transparent. Your satisfaction is our goal, so we will continue to provide you with exceptional and high-quality service every time you work with us.
"They were absolute PROS. Highly recommended!"
"Emir and Amela are great! They were very responsive and timely."
"I can't recommend The Earth enough for any HVAC needs, large or small"
"The prices were fair and they showed up right on time!"
"Outstanding customer service and on time!"
Your Satisfaction is Our Top Priority
Our core mission is to build meaningful and lasting relationships with our heating and cooling customers. This goal informs every facet of our business, as we serve each client with honest and open communication. We take indoor heating seriously, and we are committed to fair and transparent pricing. We offer warranties and 24-hour service to support our customers.
Our heating contractors drive fully-stocked trucks equipped with top-of-the-line parts and materials. Whether you need heating installation or repair services, we have the experience and skills necessary to get the job done on time and within budget.
To learn more about how a ductless mini-split system ca work for you, call The Earth Heating today at (503) 788-7777 to receive a free estimate.